Welcome
The Family Letters project preserves, digitizes, analyzes and makes public a collection of the correspondence and other personal documents of a Mexican American family that migrated from the state of Zacatecas, Mexico, to the states of Colorado and Nebraska during the first half of the twentieth century.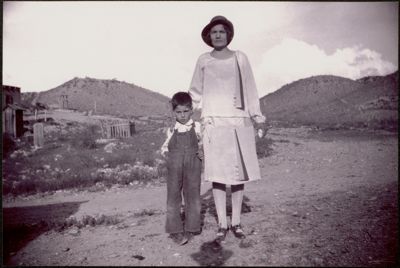 The objects in this collection allow us to learn about the life of Latin@s in the Midwest at the start of the past century. They also provide us with a better understanding of the impact of migration on their everyday lives. The features of their writing and the events narrated in these letters provide us with important clues about the varieties of Spanish they spoke, and about their overall language experience.
Even though Mexican immigrants started to arrive in the Midwest at the end of the nineteenth century, their experience and their writing have remained mostly forgotten. This site outlines the trajectory of a family whose members exchanged personal letters written in Spanish and English over the span of several decades. These documents allow us to observe the ways in which broader historical events intertwine with the lives of ordinary people.